Knowledge Base, a new free-to-use support hub is now in DAVIS
We are delighted to announce the launch of a new digital space dedicated to client support. Knowledge Base, accessed once logged into DAVIS, is a central hub providing direct clients with essential training, information and support to improve their overall user experience of DAVIS.
Available 24/7 for clients, Knowledge Base contains all relevant user guides, service information and newly created video tutorials enabling clients to access training, support and other vital information, whenever they need to refresh their knowledge or to train someone new to the business. It will also provide users with the latest technical information on the use and administration of DAVIS, including how to access key reports and how to add and delete drivers, along with any new technology and release updates.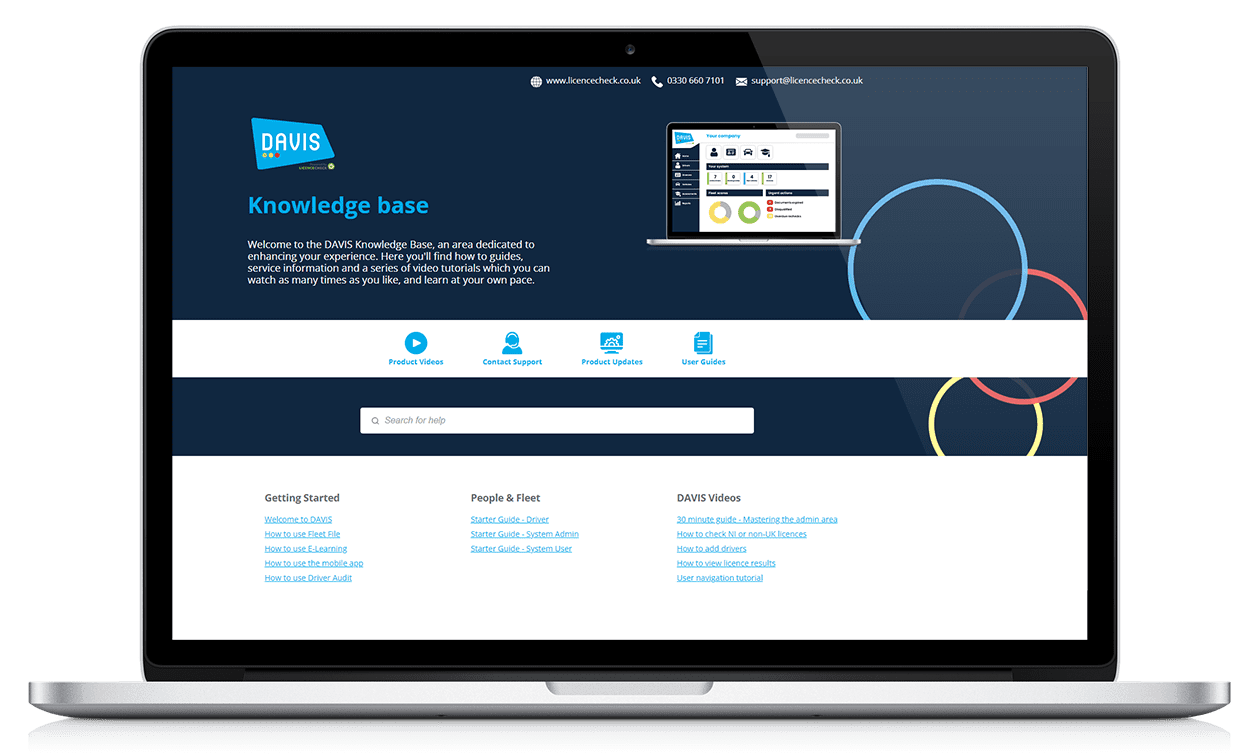 What you'll find in Knowledge Base
Getting Started – an introduction to DAVIS and its services
People & Fleet – Starter Guides for the Driver, System User and System Admin
Videos – a selection of new video tutorials including a useful 30 minute overview
What's New – learn what's new in DAVIS
System Updates – covering off development and bug fixes
Educational Resources – whitepapers and our popular DAVIS Digest provide useful compliance information