The team at Licence Check have been working with Auditel's Carbon Auditors, who have calculated that the Carbon Footprint for Licence Check across Scope 1, 2 and 3 emissions is 71.93 tCO2e, using 2019 as our baseline year.
Our aim is to have reduced our carbon emissions by 20% or more over the five years from January 2019 to December 2023. As below, achieving this will reduce our emissions to 56 tCO2e or lower in 2023.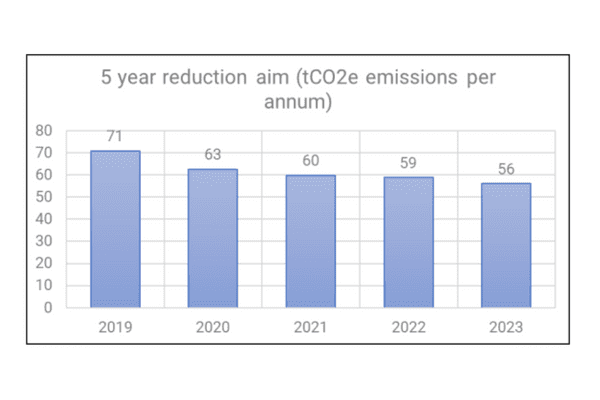 Colin Brown, our Chief Operations Officer said "We are delighted to be working in partnership with the Carbon Auditors at Auditel. It is great that we now have a precise baseline for our current Carbon Footprint. It has highlighted the hot spots that together we can now focus on, so we reduce our impact on the planet.
We recognise that our day-to-day operational activities and those of our customers will have an impact on the environment. By partnering with Auditel, we are making a clear strategic statement of intent to reduce our own carbon footprint in a credible, meaningful and measured way and to provide our customers with low carbon solutions that will benefit everyone.